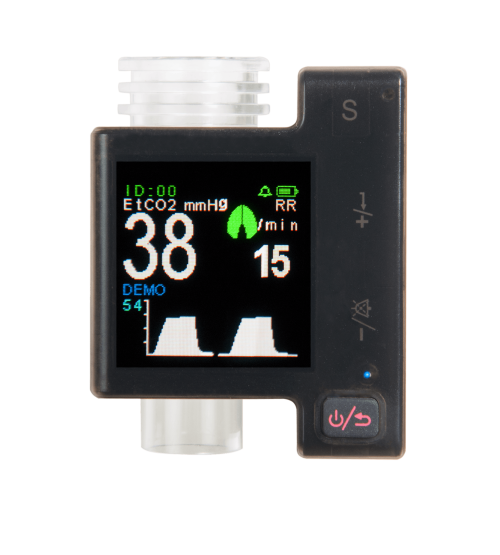 Capnograph Capno T
Product Code: CAP-19112
Availability: In Stock
---
Capno T Capnograph is a small and super lightweight unit with ultimate portability.
Ideal for emergency, pre-hospital first aid, patient transit, operating room, ICU und sleep study.
Sturdy design suitable for challaging clinical enviroments. Large display clearly visible from more than five meters away.
Ready to use instantaneously after turn on à no need of calibration. Minimal warm-up time. A first EtCO2 value displayed after 5 seconds, accurate reading displayed after 15 seconds.
Advanced automatic atmosphere pressure compensation and gas compensation programs to ensure accurate measurment results.
Data output via USB und optional Bluetooth Connection. Compatible with multiple database software and Bluetooth Printers.